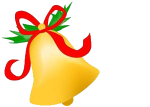 by Elizabeth Ferguson, Client Director, Crelos
As we slipped and skidded our way out of the New Year cursing our nation's inability to deal with the snowy conditions, further from home the Arab Spring was already underway, with domino revolution, civil war and uprisings spreading from Tunisia to Egypt, to Libya and Bahrain. Westerners hurried to stock up on oil before prices soared, while at the same time looking on in awe at the power of the masses as long-entrenched dictators fell and despotic regimes were over-turned. As specialists in organisational change, we at Crelos were excited by how these events reinforced our belief that through harnessing the energy and imagination of individuals and groups, fast-paced change can occur.
In August rioting, looting and arson in towns and cities across England resulted in millions of pounds of damage, giving rise to many questions about behaviour and the state of English society. More recently, clashes between members of the European Union have shown how easy it is for groups, where there are a number of different perspectives and agendas, to crumble under pressure. For all those with interest in group dynamics and the power of team-working, 2011 provided an interesting study of how harnessing the energy of groups can bring about positive change or, quickly descend in to chaos.
These turbulent political and economic times have brought with them stimulating opportunities for Crelos, with business leaders seeking partners to provide advice and guidance on the execution of complex business challenges. Early in the New Year we completed a fast-paced piece of work as part of a larger change programme for the project resource and consultancy division of EDF Energy. EDF Energy is facing up to the challenge of developing the optimum structure and skill-sets to be market leaders in the production and distribution of safe nuclear power.
During the spring we started work with another organisation with a challenging strategic objective. Electrocomponents plc engaged Crelos to help them shift their culture by developing senior managers with the ability to utilise the diversity and talent within their business to form robust strategy. This work is based on our innovative Think- IN® approach, used previously with organisations including Kleinwort Benson and Telefónica UK. Sara Wright, Head of Leadership and Organisation Development at Electrocomponents plc says of their experience,
"Crelos' Think-IN® approach not only introduces individuals to a process required for robust strategic thinking, but also accelerates a mindset shift. Participants are encouraged to suspend their own filters and judgements in order to fully understand and take on board the views of others. Valuing and utilising differences is essential for the on-going success of our business. Think-IN® develops this at both the behavioural and attitudinal levels."
Alana has been working with Telefónica UK (previously O2), specifically within the Business Programmes function, to help them develop a programme and project management community that can support Telefónica UK's journey from leading mobile operator to a leader in the digital world. As part of the change programme, Alana and the Crelos team ran a series of behaviourally-based interventions to accelerate change in specific behaviours that have been deemed essential to enable this community to deliver great customer experiences. You can hear more about Business Programmes' journey at our next Change Mastery event.
We would like to congratulate another long-term client, DukeCE who for the tenth consecutive year has been ranked the world's number one provider of custom executive education, according to the November 14, 2011, edition of Business Week, this only comes out every two years, and for the ninth year running was ranked the world's number one provider of custom executive education in the 9 May 2011 edition of the Financial Times. Liz Mellon, Executive Director at DukeCE, said of our work,
"When we appoint Crelos we are confident of great feedback from our clients. They are true partners. Like us, they believe in designing and delivering cutting edge behavioural change interventions that bring value to our clients".
The impact of the financial crisis continues, with professional services firms joining banks in the limelight. During early summer Ali was engaged by Grant Thornton International to provide coaching, facilitation and advice on their strategic plan to double the size of the firm to become a multi-service lined, multi-location international network, seen as a realistic alternative to the Big Four. Gernot Hebestreit, Global leader business development and markets at Grant Thornton International Ltd, said of Ali's ongoing work,
"Ali has the ability to bring us back on track and to spot any flaws in our approach to driving the execution of our strategy and managing the resulting change needs of our organisation."
A positive legacy of the financial crisis has been the development of the FT Non-Executive Directors Certification – the first certification and development programme targeted at Non-Executive Directors. Following her input to the Walker Report on boardroom behaviour in 2009, Ali is contributing her expertise on behavioural and group dynamics in the boardroom. The take up has been amazing, demonstrating the focus on the role of the non-executive director since the financial crisis and the appetite for learning about this role. This is not surprising given the high profile bad press boards have received over the last few years. Lesley Stephenson, Publisher, Financial Times Non-Executive Directors' Club, says of Ali's contribution to the programme,
"She has been an integral part of the success of the Certificate. When we designed the Certificate we knew that being able to cover behavioural issues in a meaningful way was crucial and Ali's deep level of knowledge and understanding and her passion for developing better boards has enabled us to do that. The feedback we have had has been overwhelmingly positive".
In addition to her Crelos client projects, Ali continues her work with Bvalco on board evaluation and development and never one for an easy life, she has also started a DBA at Henley Management College, with her research question asking "What is board effectiveness and why evaluate it?" As if this isn't enough, Ali is also planning to run a marathon at the South Pole in 2012!
Throughout 2011 Crelos' Change Mastery Series Events and Articles have continued to provide leader practitioners, academics and clients with thought provoking insight based on thorough research, clear thinking and pragmatic experience. Topics are chosen to focus on some of the most important issues facing our clients. In 2011 articles were published on "Managing Change Fatigue" following interviews with a number of change experts and "The Keys to Superior Strategy" with input from individuals with responsibility for developing business strategy. Contributors came from organisations including Balfour-Beatty, Lloyds TSB, Everything Everywhere and HSBC. We are delighted that our clients and partners are open to sharing their business expertise and experiences of managing and delivering on strategic business change programmes. We look forward to hearing from representatives from Telefónica UK and EDF Energy in January, speaking on the topic of "The Dark Art of Change Leadership" and have further events and articles planned for later in the year.
In addition to managing the Crelos Events, Charlotte has been busy developing the Crelos website to support our position as specialists in organisational change. Our new-look website has received positive feedback from clients who have commented how it clearly articulates Crelos' offerings of executive coaching, facilitation and consultancy. Charlotte will be taking maternity leave early in 2012 and we wish her the very best with the arrival of her new baby.
My own daughter Clara put in an appearance in May and following some time on maternity leave, for the last couple of months I have been enjoying the challenge of balancing motherhood, work and my MBA studies at Henley Management College – with little sleep! I am now focussing on further developing our relationships with key clients and looking forward to involvement in facilitating our clients to develop clear strategies for change using our Think-IN® approach.
Recognising the challenges that our clients are facing at individual, team and organisational levels, during 2011 we have added to Crelos' consulting offerings with Think-IN®, a team coaching accreditation and a new organisational consulting methodology. To ensure that we have consultants and executive coaches with the necessary skills and experience to facilitate these offerings according to Crelos' values and philosophy, we have brought on board some new consultants and executive coaches. This group includes Meryl Bushell, previously Chief Procurement Officer for BT Group, Adam Gold, previously Strategic Change Director at PwC and Debbie Rynda who has held CFO roles in three US companies and has consulting experience with PA Consulting and KPMG.
As the number of clients that we are coaching at both an individual and team level continues to grow, some of our new executive coaches have been working with organisations including HSBC, Henry Schein and Telefónica UK. These relationships are proactively managed by Jane and we have already received some exceptional client feedback as our coaches support these senior business people through their tough challenges. We are looking forward to working with more of these talented consultants and coaches increasingly throughout 2012.
There can be no doubt that times are difficult and will remain so as the British economy continues to feel the ripple effect of worldwide recession and further austerity measures take hold. Just as 2011 was the year for recognising the power of individuals and groups for bringing about systemic change, moving in to 2012 our firm belief is that organisations must work to harness the full capacity of their talented people. Recovery will require the utilisation of both brain power and the inner resourcefulness of leaders and talented individuals in business, politics and other walks of life. As such, we move in to 2012 with optimism that Crelos is well placed to support and drive this process.
We would like to thank our clients, both new and old and hope to continue and further develop these relationships in to next year. We would also like to thank our associate consultants, executive coaches and partners who play such as important role in promoting the Crelos brand by delivering value for our clients and developing insight and innovation in the field of organisational development and change.
We wish you a very Merry Christmas, a Healthy and Prosperous New Year and look forward to working with you in 2012.